SCIENCE
"Equipped with his five senses, man explores the universe around him and calls the adventure Science."

Edwin Hubble.
Science teaching at CCCS aims to stimulate the pupils' natural curiosity of the world around them.
It offers the ability to access a wealth of knowledge and information which will contribute to an overall understanding of how and why things work like they do.
Many pupils find science extremely inspiring and interesting, it can instil a sense of intrigue and enables pupils to develop understanding and form questions based on the knowledge they already have and the insight they wish to gain in the future.
We believe the teaching of scientific enquiry is central to science education and so a hands-on approach is adopted and runs through all science lessons at CCCS. This enables pupils to improve their understanding of theory through practical experience and learn and develop specific practical skills, such as, measurement and observation, as well as helping develop higher level skills and attributes such as communication, teamwork and perseverance.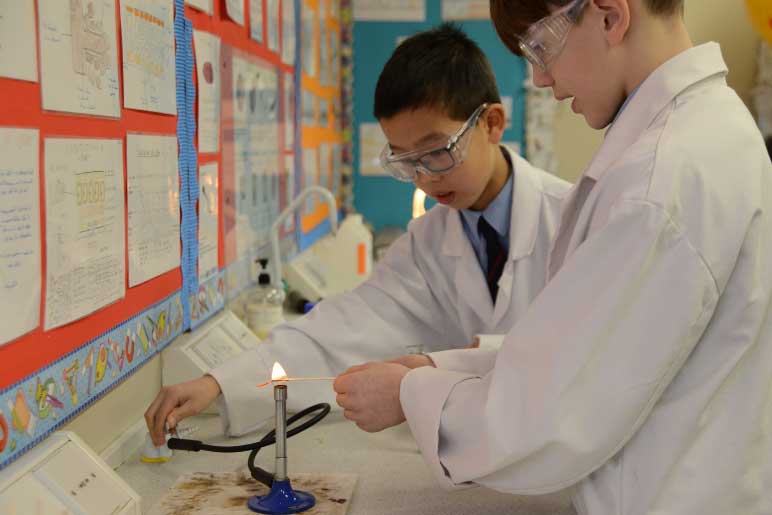 From Form 3 onwards, Science is taught in a purpose-built laboratory, by a specialist teacher following the Key Stage 2 National Curriculum. From Form 7 onwards, the ISEB 13+ syllabus is followed in preparation for Common Entrance examinations.