PEMBROKE COLLEGE CHAPEL CHOIR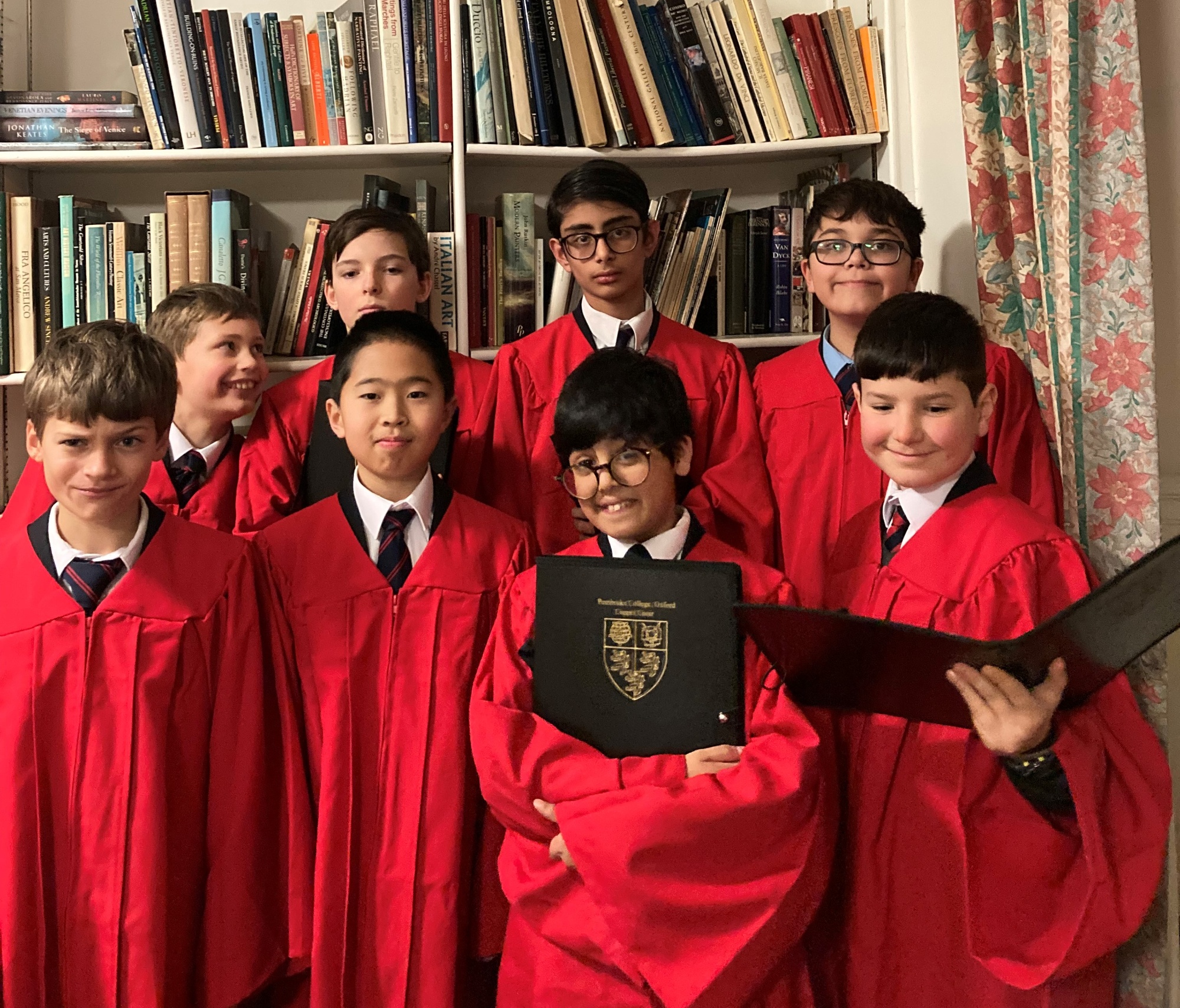 Choristerships at Pembroke College enable the trebles drawn from the School's pool of day boys to sing gentle and dignified Sunday Evensong services alongside the adult members of the choir in the magnificent setting of the ornate and elaborate Damon Wells Chapel.
Pembroke Choristers develop close friendships and have a lot of fun along the way! Rehearsals take place in School at 8.00 am two mornings per week. Boys receive thorough musical training from both the undergraduate Organ Scholars and the graduate Choral Director. Auditions (involving aural tests and the singing of a solo piece) are arranged in School, usually at the beginning of Michaelmas and Trinity Terms. We are always happy to hear from potential applicants – please contact our Director of Music to arrange an audition outside of the scheduled times.
The Pembroke College Chapel Choir is delighted to have become an increasingly recognized choir in the University in recent years. Any day boy who becomes a Pembroke Chorister will, like their Cathedral and Worcester counterparts, experience, and contribute to, a profound quality of worship, benefit from rich choral training and acquire a wide range of transferable skills which will last for a lifetime.