CHORISTERSHIPS
OUR CHOIRS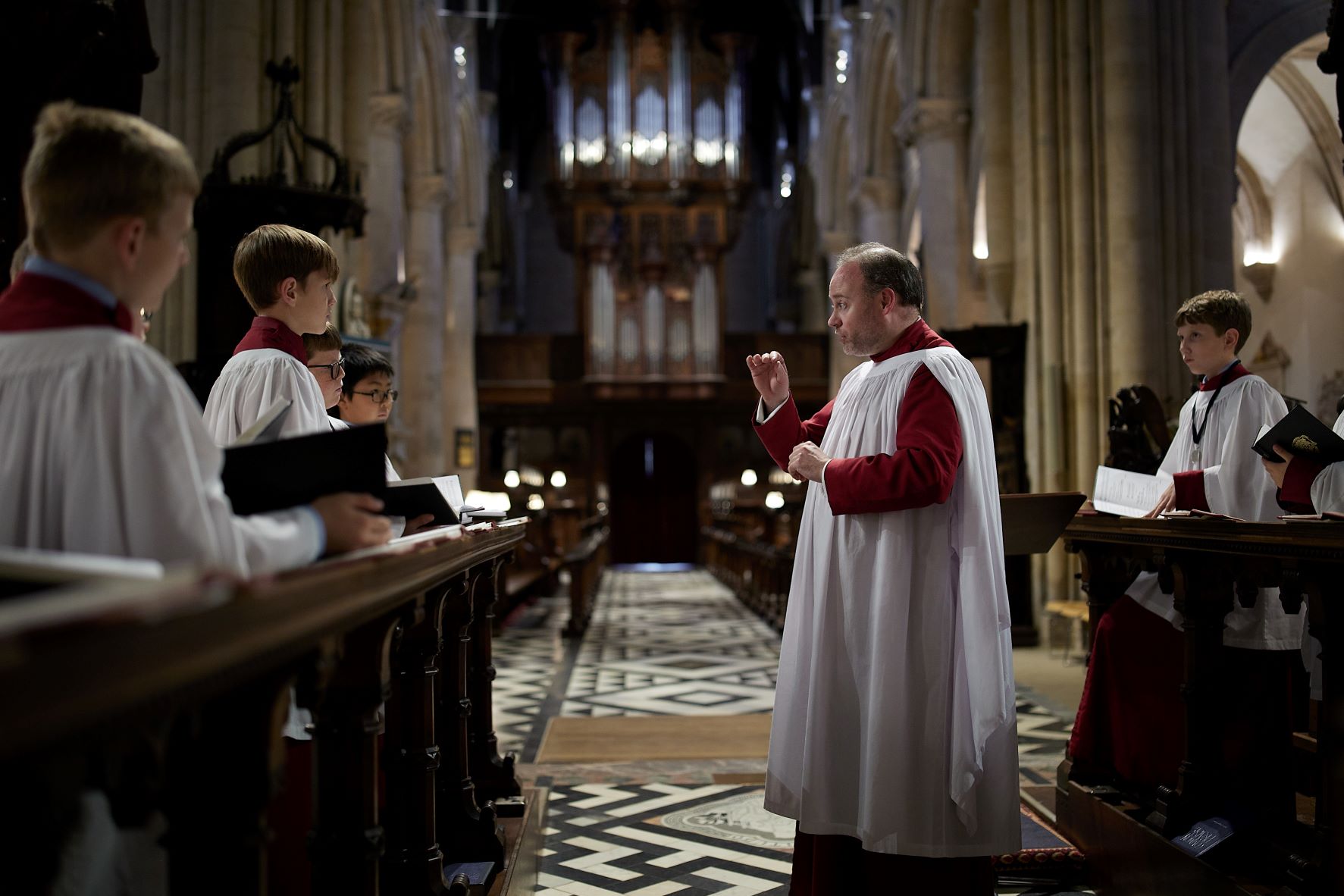 The original purpose of CCCS at its foundation in 1546 by Henry VIII was to provide choristers for the building that is both the chapel of Christ Church and Cathedral of the diocese.
We are privileged and proud to maintain the tradition of educating the twenty or so Cathedral Choristers who are among the most celebrated and admired anywhere in the world.
Four places in each year group are allocated to Cathedral Choristers who join the school, usually in Year 4. These boys will be invited to school for a voice trial with Professor Steven Grahl, Director of Music at Christ Church, and an academic assessment. Parents who wish to enter their son for a choristership should contact the Registrar, Mrs Laura Kemp, by email or telephone 01865 242561. New parents are also very welcome to enter their son for a choristership by contacting the Registrar.
Current and potential families are very welcome to join us for our 'Be a Chorister for an Afternoon' event hosted in the Hilary Term. Boys join a singing lesson with the Director of Music at CCCS, Sophie Biddell, followed by tea in the Great Hall in Christ Church. Boys will dress in cassocks outside the Chapter House and perform in Evensong at 6 pm with the current Cathedral Choristers. Please find more event details here.
Our School also provides choristers to sing in the chapels of Worcester College and Pembroke College during University term time. These Choristers are day boys who have a lighter singing commitment than the Cathedral Choristers, but who still uphold the high standards of traditional Anglican choral music. Worcester Choristers sing in two services a week and Pembroke Choristers sing in one service a week.
All three sets of Choristers make a great contribution to our School as singers and instrumentalists, but equally are to be found making their mark on the sporting and academic life of the School.