ACADEMIA
The academic progress of all pupils is of paramount importance at Christ Church.
The most recent ISI education inspection judged pupil achievement to be 'Excellent'. Small class sizes and the expertise and devotion of our staff allow us to focus on the needs of the individual child to ensure that each achieves his potential.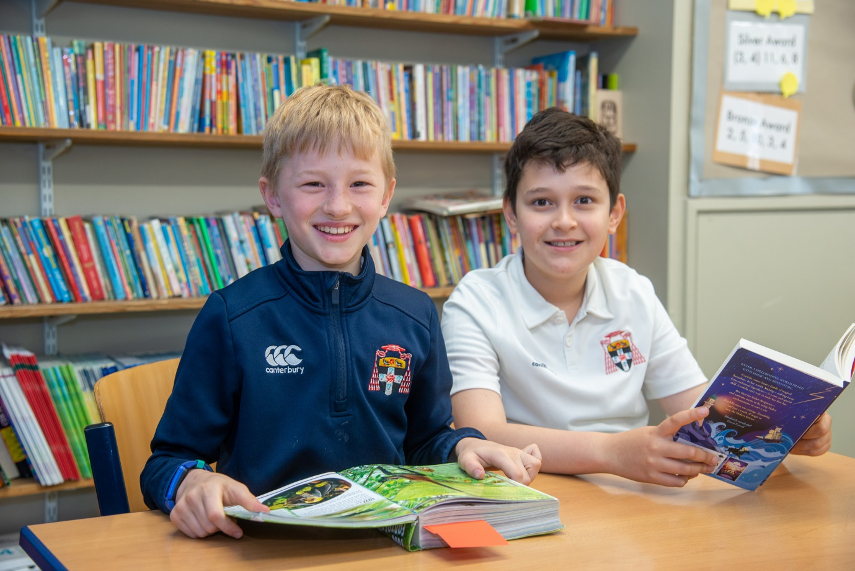 Our Prep School consists of six year groups: Years 3 - 8. There are up to twenty pupils in each class.
Children in Years 3 and 4 are mainly taught in their own classroom by their class teacher and attend specialist teaching for Art, Music, Science, D.T., I.T. and Games in other areas of the School.
"Overall, I am delighted with the education my son has received at CCCS. I am completely happy with the choice of school that we made and I would not change it. I would definitely recommend the school to others"

School parent.
We set pupils in English and Maths from Year 5, and French and Latin from Year 7, and boys with particular needs benefit from Teaching Assistants in the classroom and one-to-one sessions with experienced learning support staff.
Pupils are mainly taught by their form teacher up to Year 4, although they also have specialist teaching in Music and Sport. From Year 5, pupils are taught by specialists in all subjects, including Latin and Ancient Greek. We believe that only specialists can convey both the subject knowledge and passionate enthusiasm which our pupils deserve, and which will instil in them a lifelong love of learning.
Normal Prep School hours are from:
8.25 am (the gate opens from 7.45 am) to 3.55pm (Form 3 and 4) and 4.10pm (Form 5 to 8)
After School Prep for Boys in Years 3 - 8 is available from: 4.15 pm – 6 pm.
Our strong belief is that if boys are allowed to be boys they will mature more quickly.
If they are educated in a context where their imaginations are sparked, where their curiosity is engaged and where they enjoy themselves, boys will start thinking for themselves, they will work hard and they will care profoundly about the work they are doing. In essence they will succeed in all walks of life, most particularly academically.
Our boys learn to voice their views fearlessly; the way they learn to ask questions is the best way of learning how to answer them. We believe that pupils thrive when they are happy; they are happy when they are treated with kindness and consideration and when the expectations placed on them are high. To treat them otherwise is not to take them seriously.
ASSESSMENT & PREP
Prep for boys in Year 3 includes creative writing, times table work and researching exciting topics. From Year 3 Boys sit end-of-term assessments in the Michaelmas and Trinity terms. Younger pupils are tested in English and Maths only, and more formal exams are introduced gradually. Preparation for Senior School entrance exams and the ISEB pre-tests begins in Years 5 & 6. All Year 8 pupils take mock exams in Michaelmas Term and Common Entrance exams in Hilary Term to prepare them for their future schools.
In addition, Grades Cards are issued throughout the school year. These cards offer a brief record and review of academic attainment and application during shorter periods of time and occur every half term. They offer an opportunity for pupils, teachers and parents to consider progress in, and attitudes towards, studies.
Parents receive written reports at the end of Michaelmas, Hilary and Trinity terms, as in the Pre-Prep, and parents of Prep School boys are similarly encouraged to discuss their son's progress with teaching staff and senior management. There are annual Parents' Evenings and Surgeries. All boys take annual computer-based CAT4 baseline cognitive tests, which help us to monitor pupil development and identify potential learning difficulties. As they progress through the school, boys are increasingly set homework, which is called 'prep' at Christ Church. The function of prep is twofold: first, to reinforce what has been learnt in the classroom, and, second, to give boys opportunities to engage in individual learning. Prep for boys in Year 3 may involve handwriting practice or times table work; boys in Years 5 - 8 have weekly prep in English, Maths, French, Latin, History, Geography, and Religious Studies.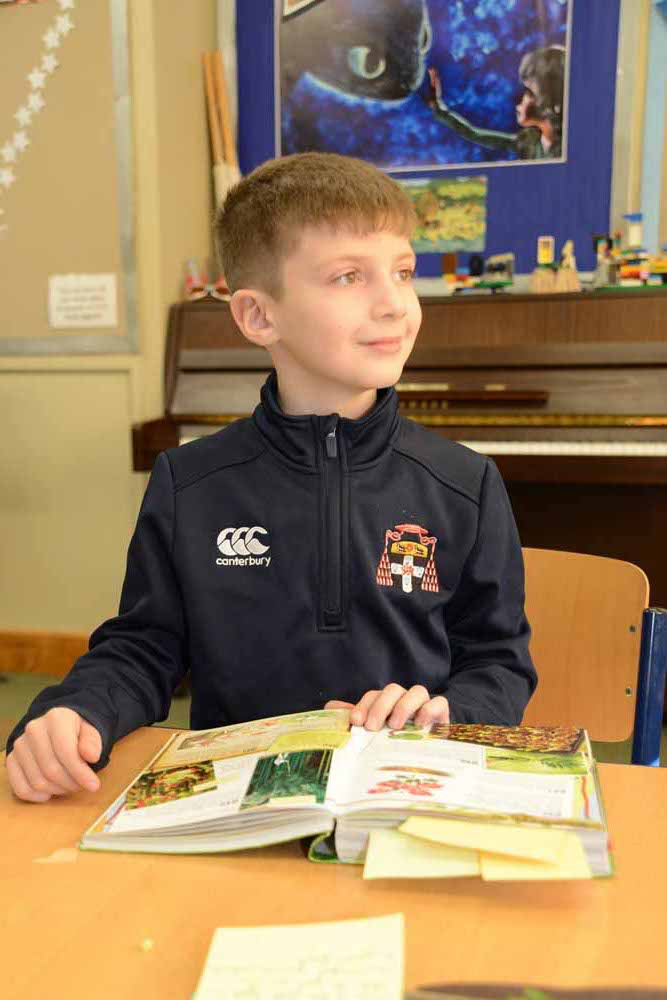 "I like the ethos of the school that has high expectations of the boys in both their academic achievement and their attitude and behaviour, but recognises they are all individuals and on a journey that needs guidance and grace to navigate successfully"

School parent.
Our pupils have an enviable and fully merited reputation for academic excellence, courtesy, sociability and commitment at their senior schools.
"'They have to knuckle down and can't get lost,' say parents – some of whom (delightedly) report dramatic turnarounds in academic achievement having moved their sons from larger preps or state primaries"

Good Schools Guide 2023.
ABOUT OUT SCHOOL VIDEO - PRESS PLAY