PASTORAL CARE
"I like the family atmosphere, the boys socialise across year groups, it's slightly 'quirky' meaning most boys fit in well. The boys often come from very interesting, international families and the school atmosphere is such that many families get involved in the community"

School parent.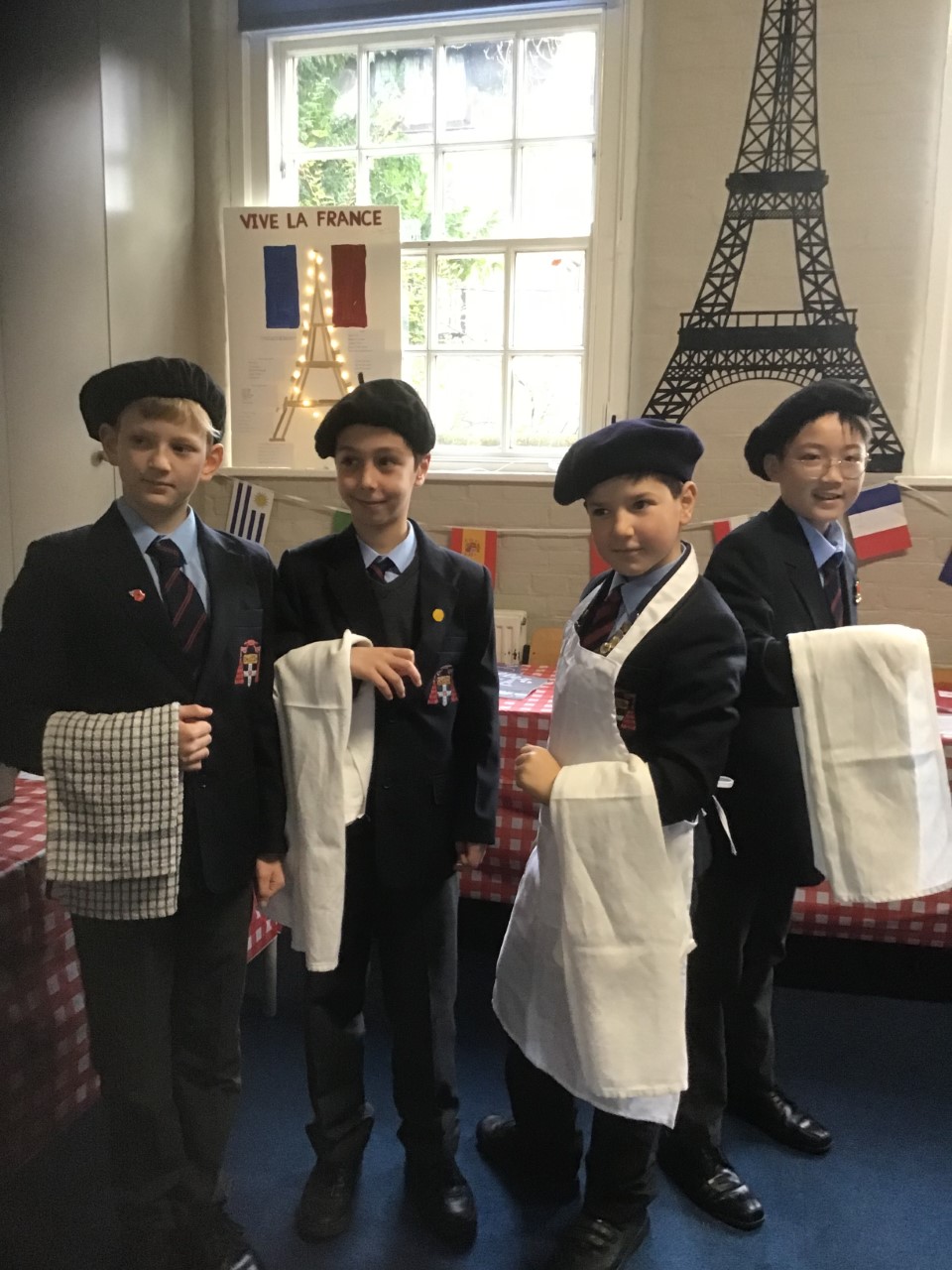 Anyone who visits CCCS is instantly struck by its warm, family atmosphere. This is not just a first impression; it really is the case that our family-oriented approach is embedded in the fabric of the School. One of the reasons we can achieve this is our small size: each child really is known well by everyone and therefore has their pastoral needs met. Polite manners, tolerance and readiness to help others define a CCCS child – traits that can only be achieved with high quality pastoral care. It is our fundamental belief that boys should be given every support in order to feel safe, happy and constructively encouraged. This ethos is visible at every level, be it in the classroom, on the School's playground, where older boys help their younger peers, or at a sporting matches against other schools.
Parents appreciate the way in which there is close cooperation between staff and them. By working together with parents, we aim to ensure that any pastoral concerns can be addressed as promptly as possible. All pupils are allocated a Form Tutor. This is a member of staff responsible for monitoring their academic and social progress, whom they will see every morning. Once a week there is an extended Form Time, during which pupils can discuss pastoral issues that have arisen within the group as well as wider issues affecting the country or the world. The Form Tutors are in close contact with parents and ensure that any issues or concerns can be efficiently resolved.
Every day there is an assembly, and on Tuesdays and Thursdays pastoral concerns are the focus. The subjects addressed in these assemblies are reinforced in weekly PSHE (Personal, Social and Health Education) lessons during which teachers will follow a detailed and overarching curriculum, including pupils' well-being.
"There is a sincere warmth and sense of purpose about the place, which emboldens children to do their best. A truly civilising experience, not just for the children…"

school parent.
Every week the staff meet to discuss individual pupils. This allows staff to pool their experiences of individuals and decide upon strategies to support those individuals.
Our dedicated School Counsellor, Mrs Catriona Wellesley, a former CCCS parent, visits us every week to meet any pupils with concerns or worries, and she is also the Independent Listener available to our boarders. Parents and pupils can also approach subject teachers, the Deputy Heads or the Headmaster about pastoral matters. Every morning there is the opportunity to speak briefly to the Headmaster when he is greeting parents and pupils on their arrival in Brewer Street and, if a follow-up meeting is needed, it is easy to pop into the Front Office to make an appointment for this.
Our School has a welcoming, warm atmosphere and is often described as a family. Its pupils are known for their polite manners, tolerance and readiness to help others. Nothing could be more important.
"We have been delighted with CCCS, our son has been very happy. He has been challenged and stretched while being encouraged .and has had some amazing opportunities. I would always recommend the school to others"

School parent.
PLEASE CLICK PLAY TO WATCH OUR VIDEOS
PSHE OVERVIEW