DESIGN & TECHNOLOGY
Design & Technology (DT) offers our boys an opportunity to explore.
Creativity is encouraged. Boys are taught a wide range of skills in a variety of media and so long as there are good intentions, there is no such thing as a mistake.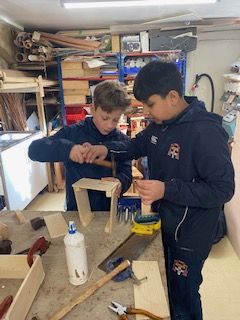 The design process encourages a link to academic work and shows the boys the importance of planning before action. There is a simple approach: design what you would like to achieve, be realistic as to what you can physically create, and then learn a new skill to achieve more than you thought you were capable of. Following this process our boys build up a range of skills but most importantly the creativity to take forward in their lives.