FUTURE SCHOOLS
At CCCS your choice of senior school and the realisation of the ambition for your child to gain a place at the selected institution is a collaborative journey between you, our staff, your son and the Headmaster. We do everything possible to support you and your son every step of the way.
Richard Murray, 'My experience of working in senior schools for 23 years, including ten years as Prep School Liaison Officer at St Edward's, prior to becoming Headmaster of CCCS, means I am extremely well-placed to help you navigate a smooth passage to the right senior school for your son. My grasp of the nuanced differences between the schools in this country combined with my long-standing, well-established relationships with senior Heads and Registrars mean that, between us, we can arrive at the best choice of school for your son and ensure that he secures his place there.
We are proud of the fact that all of our boys gain places at their chosen senior schools. Every year boys go on to the best local schools, including Magdalen College School, Abingdon and St Edward's, as well as the country's leading boarding schools, such as Winchester, Eton and Harrow. However, this is not a case of one-size-fits-all. There is no one school that we predominantly feed and a cursory glance at our honours boards and photographs of leavers in our dining room will give you an insight into the range of different schools our pupils go on to - more than half of them with scholarships and exhibitions, be they Music, Academic, Sport, Art, Leadership or All Rounder.'
Preparation for the pre-tests and interviews is of paramount importance and starts early – perhaps earlier than you might think. In Year 4, Mrs Fairhurst, our Academic Deputy, spends one lesson a week introducing the boys to the Verbal Reasoning (VR) and Non-Verbal Reasoning (NVR) Tests which form a part of the ISEB Pre-Test (taken generally in Year 6) and other pre-tests set by senior schools. This VR and NVR preparation continues apace in Year 5 when pupils are also introduced to ATM Learning, a computer programme which simulates the online ISEB Pre-Test. In addition, all boys take CAT4 Tests which are very similar in nature to the Pre-Test - another useful form of preparation.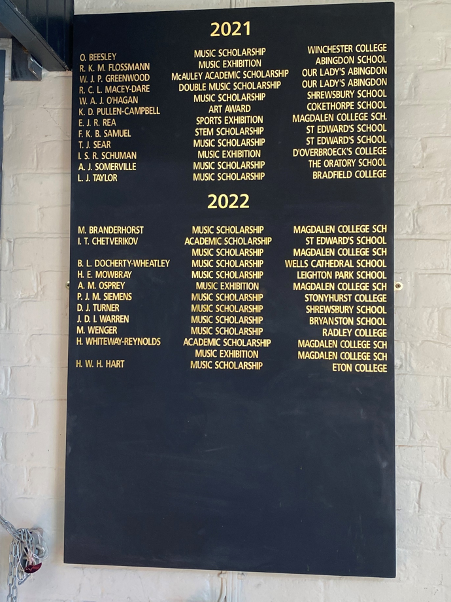 When the time comes to identify the right school for the right child, our philosophy is that there is no one best senior school for everyone but, rather, a senior school best suited to your son. A small, nurturing single-sex school might be right for one child whilst a highly academic mixed boarding school might be just the ticket for another.
Early in Year 5 you will be invited to a meeting with the Academic Deputy and Headmaster about senior schools. This meeting covers the School's philosophy about senior school applications, the different types of schools available, how to make the most of a visit and what is involved in the application process.
When the time comes to identify that school, you will discuss this in an individual meeting with the Headmaster. Once you have looked at a shortlist of schools, we may well have further discussion to arrive at the right choice.
Most pre-tests now occur during Years 6 and 7. We will ensure all the boys are ready to take their pre-tests at whatever time their senior school requires them to do so. Some senior schools set their own tests; in all cases we will ensure that your sons are ready for the relevant test. In addition to ensuring that they are familiar with the kinds of questions they will be asked, their English and Maths tuition will ensure that they can answer them well. Boys will also receive support in taking computer tests in these two subjects though so much of what they have learnt as part of their lessons will, of course, be relevant.
At many schools, interviews are part of the application process. This, again, is something we help with. Before going for an interview, pupils will have interview practice with the Headmaster to ensure that they can present themselves to their best advantage. The Headmaster's knowledge of the different schools means he can tailor the practice interview to the school to which the boy is applying.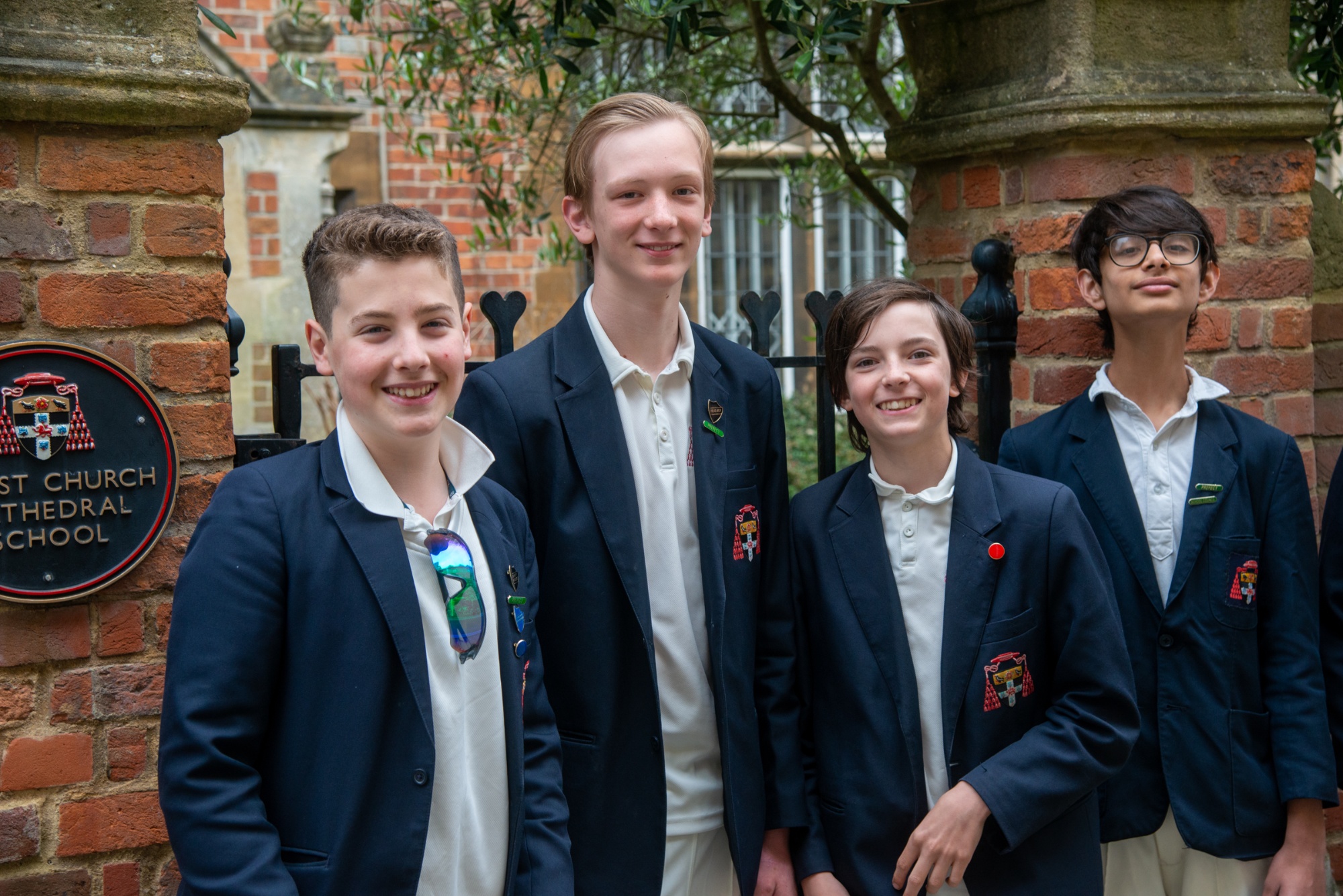 By Year 8, therefore, almost all pupils will know which school they are destined for. During the course of their last two years at CCCS, they will be studying for Common Entrance, a set of exams they will sit in the June of their final year. The CE syllabus provides boys with a thorough grounding in the subjects they will be taking in senior school and is a valuable preparation for the experience of taking GCSEs. For those sitting academic scholarships, there are extra lessons throughout Years 7 and 8 to prepare them for these specific exams which come, depending upon the school concerned, between February Half Term and the first week of the Summer Term.