INFORMAL CHRISTMAS CONCERT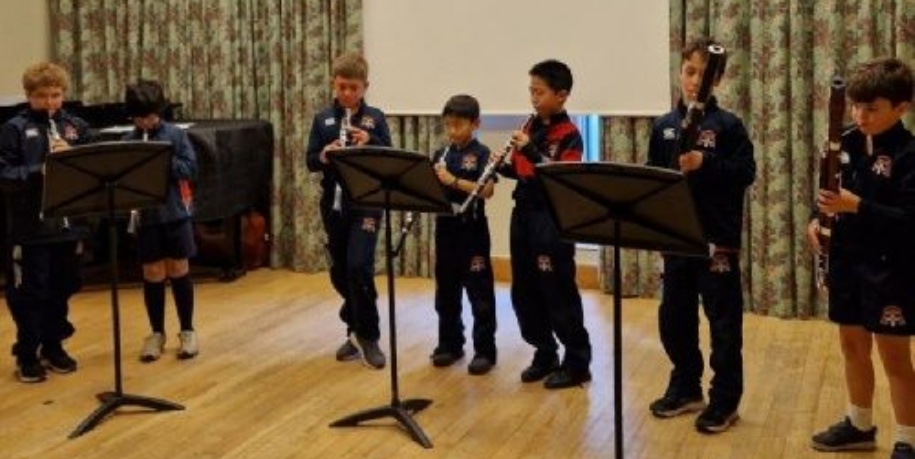 On Wednesday, we held our Informal Christmas Concert, which was a glorious affair.
A packed Walton Hall heard confident performances from Form 8 soloists, nearly every school instrumental ensemble was present too.
I was particularly delighted that so many of our peripatetic music teachers had come in for the day to rehearse with the boys and then to attend the concert. We owe so much to this group of professionals who enhance the lives of our pupils so much. What struck me particularly was the variety of instruments on display. For example, we have a large number of pupils playing double reed instruments, such as the oboe and bassoon. These instruments are notoriously difficult to play and, as a consequence, pretty rare. At the end, we all sang Jingle Bells, many of us turning our keys into makeshift sleigh bells – a joyous finale to a splendid evening.