YEAR 1'S PIRATEOLOGY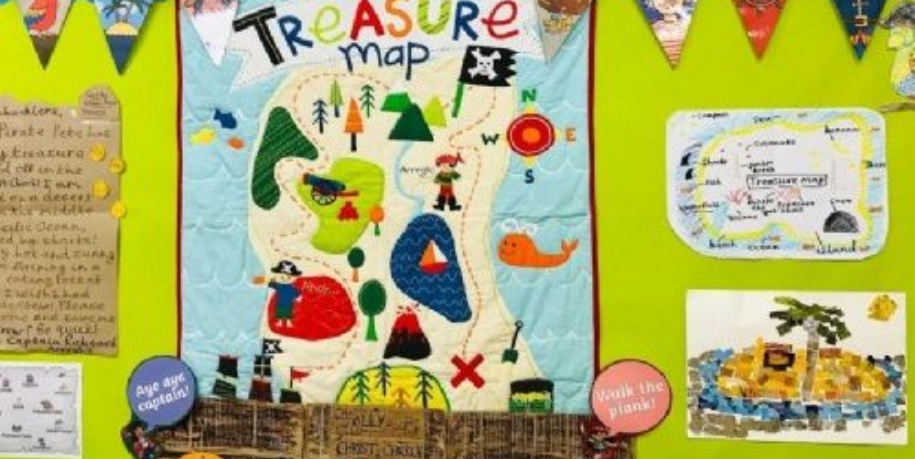 There have been some piratical goings-on in Form 1 this week, as we launched our new topic. The boys were paid a friendly visit by the formidable pirate, Captain Robeard, who introduced them to his parrot, Squawks, and wowed them with his loot of 100 gold doubloons!
Robeard gave the boys their pirate names and signed them up to the pirate code, ready to jump aboard his ship 'The Jolly Christ Church'.
Later in the week, we received a letter in a bottle from Captain Robeard, telling the crew that he was stranded on a desert island and that the skulduggerous Pirate Pete had captured his ship and stolen the gold coins! The boys jumped into immediate action, and we devised a cunning rescue plan and sent letters back to Captain Robeard by Ocean Mail. We eagerly await his response and the boys are determined to win back our treasure! Arrrrrrrgh!