Carribean Joy comes to Christ Church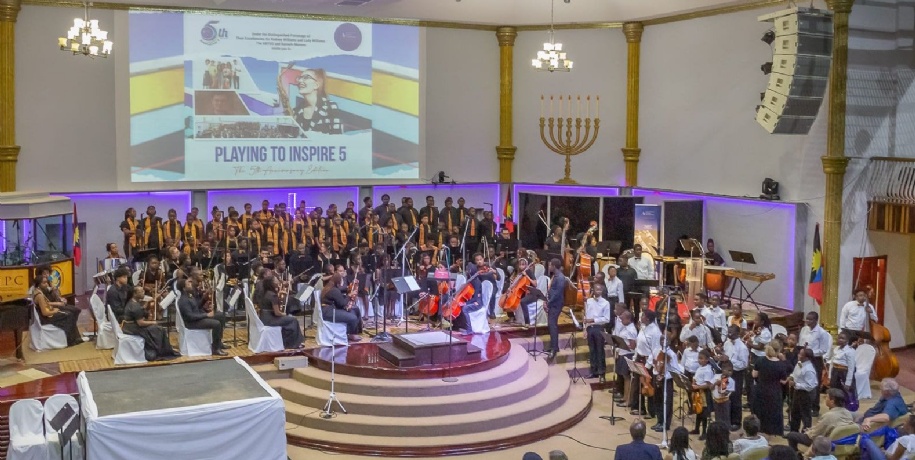 Before half term, CCCS welcomed parents and music-lovers to support our concert with The Antigua and Barbuda Youth Symphony Orchestra (ABYSO) in the Cathedral.
This event celebrated the unique partnership between the musicians of CCCS and this inspirational Caribbean orchestra. A party of nearly 50 ABYSO musicians performed alongside choristers, instrumentalists and music staff from CCCS in a ground-breaking collaboration. The programme included a waltz by Shostakovich, a selection of worship songs popular in Antigua, and an innovative arrangement of Winter from Vivaldi's 'Four Seasons' for orchestra and steel pan. A recording of the concert is now available online at: https://youtu.be/AoUTwFsESnU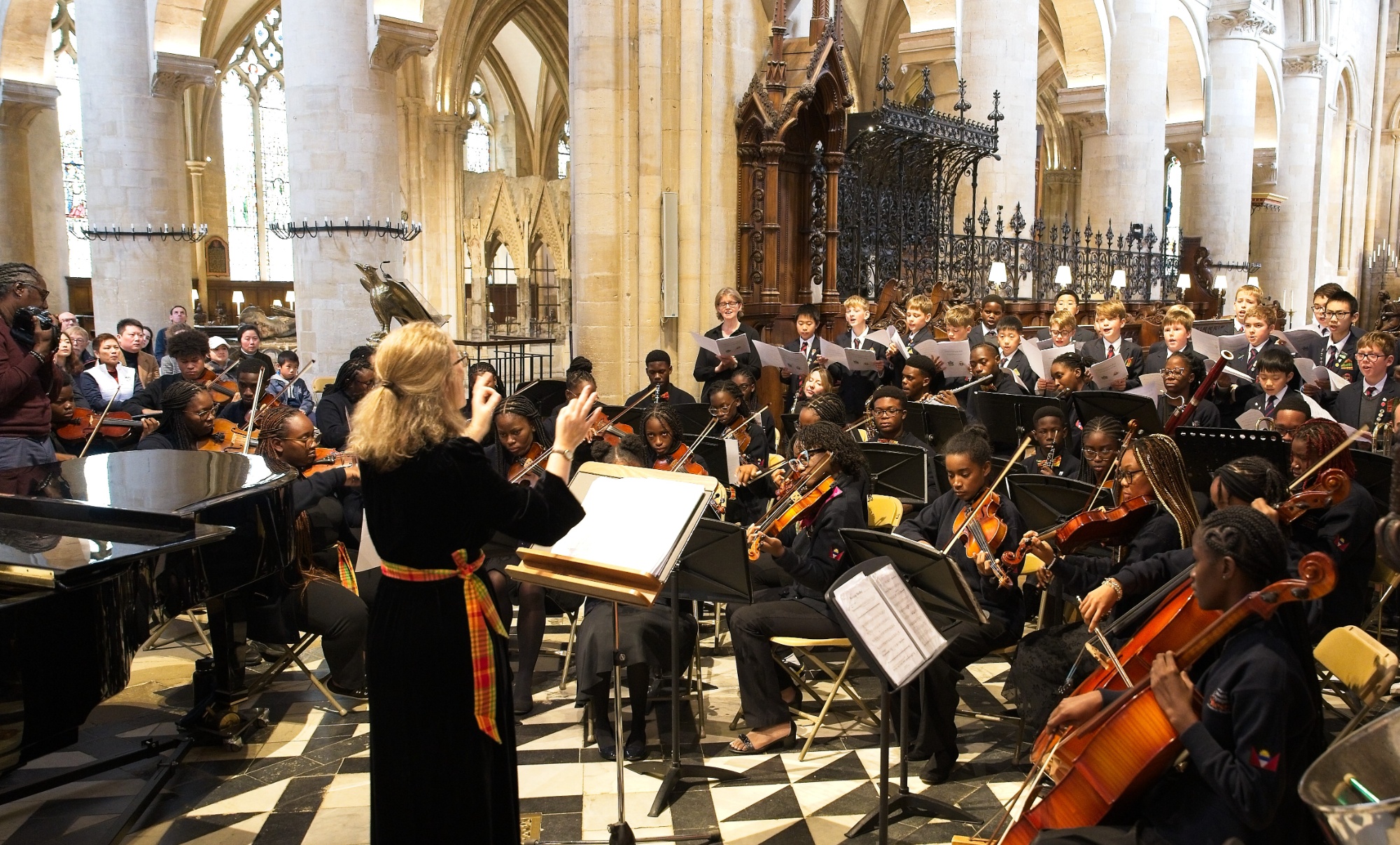 The ABYSO was established in 2018 under the guidance of the Kanneh-Mason family; seven internationally renowned musical siblings from Nottingham who have Antiguan heritage. Four members of the Kanneh-Mason family performed at Monday's Christ Church concert, in front of a packed audience which included Antigua and Barbuda's High Commissioner as well as many members of the Caribbean community. Music staff from CCCS have been mentoring instrumentalists from ABYSO and Sophie Biddell (CCCS Director of Music) visited Antigua most recently at Easter to coach the group. ''CCCS has an exceptional culture of musicianship, and I am delighted that we were able to bring our pupils together with the young musicians of Antigua. It deepens our boys' understanding of the value of classical music to communities around the globe.'
Her excellency Karen-Mae C. Hill, OBE Antigua and Barbuda High Commissioner said, 'I am delighted to continue our special relationship with Christ Church Cathedral School. CCCS warmly welcomed the Antigua and Barbuda National Youth Choir in 2018 and now we are again bringing our Youth Orchestra and CCCS together, demonstrating the unparalleled power of music to inspire, educate and unite. Special thanks to Sophie Biddell, Director of Music at CCCS for being a central part of building this relationship over the years, offering her time as a woodwind and voice mentor and connecting the ABYSO to other amazing tutors from the Music department at CCCS.'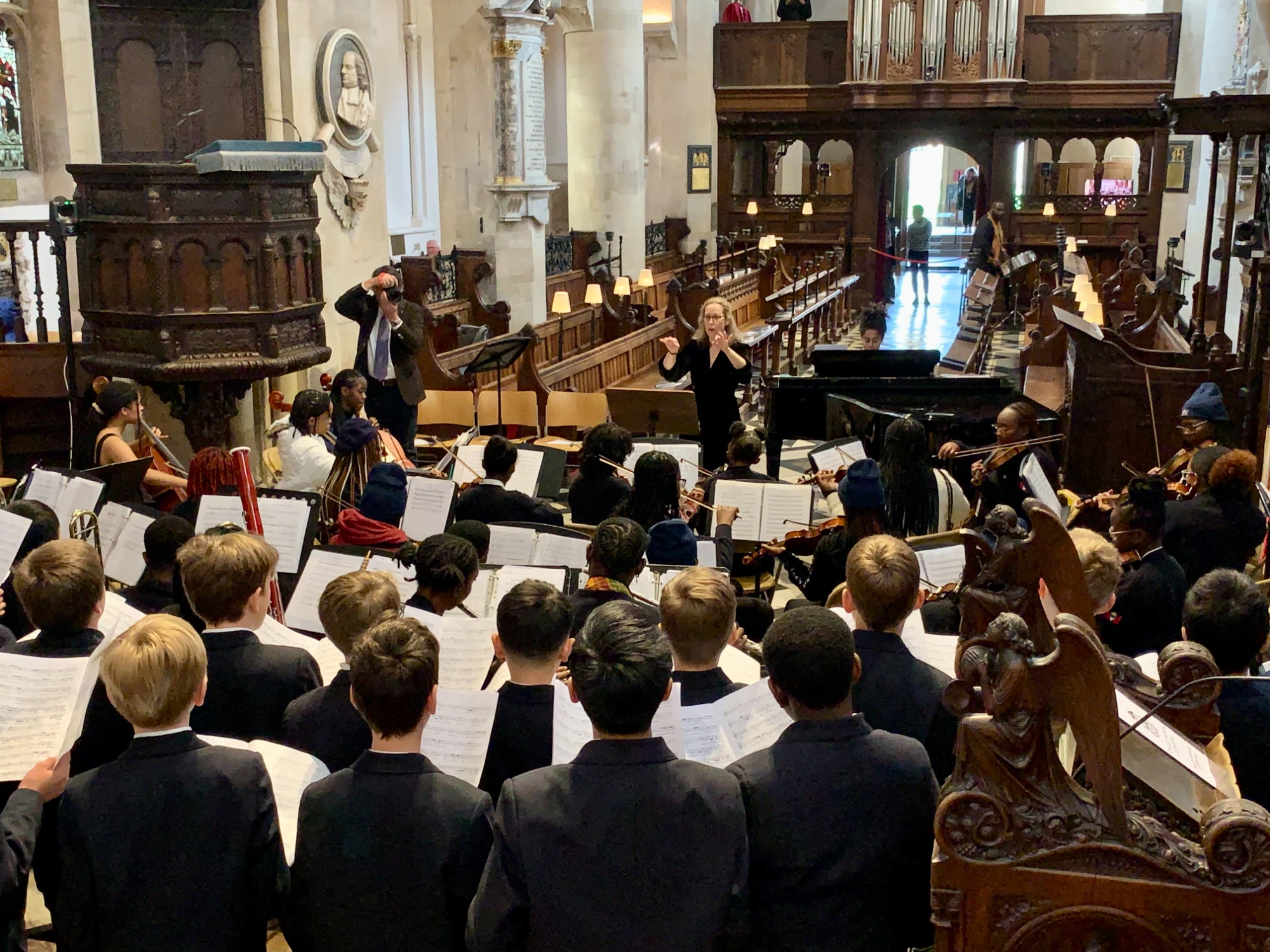 Antigua's Prime Minister, the Hon. Gaston Browne, is a supporter the ABYSO and hopes it will enable Antigua to become the Caribbean's hub for classical music. He said in April 2023, "It is proven that classical music adds to the life of individuals, and I believe that our youth in the future will be of a better calibre in terms of their education and skills background. Through the ABYSO programme, they have had significant exposure to creative arts through classical music."
CCCS has been fund-raising to help the ABYSO with its current aim to provide more double reed instruments for its young players. If you would like to make a donation, please contact the school office and they will be able to pass this on.