YEAR 1 VISIT TO RECTORY FARM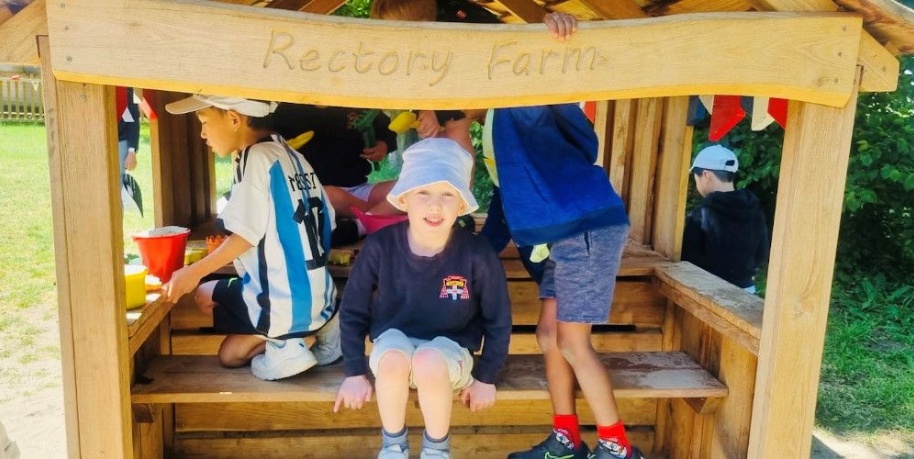 Form 1 embarked on a trip to Rectory Farm.
We were treated to a fascinating tour of the fields and the growing tunnels, seeing all kinds of fruit and vegetables at different stages of growth. We saw gooseberries, raspberries, blackberries, and sweetcorn, amongst other crops, and the boys eagerly shared their planting knowledge from our recent lessons in class. We even sang a song to a row of beans!
We were all amazed to find out that the potatoes at Rectory Farm end up making McDonald's French Fries, and the wheat is sent off to make Warburtons bread and crumpets! Following our tour of the farm, the boys were able to independently pick their own fruit, with beautiful ripe strawberries occupying most of the space in their punnets!
To cap off a wonderful day in the sunshine, the boys played in the Adventure Playground and enjoyed a treat of delicious ice-cream from the farm shop. Well done to our Form 1 Fruit Pickers extraordinaire!