CCCS WINS CUP FOR COMMUNITY MUSIC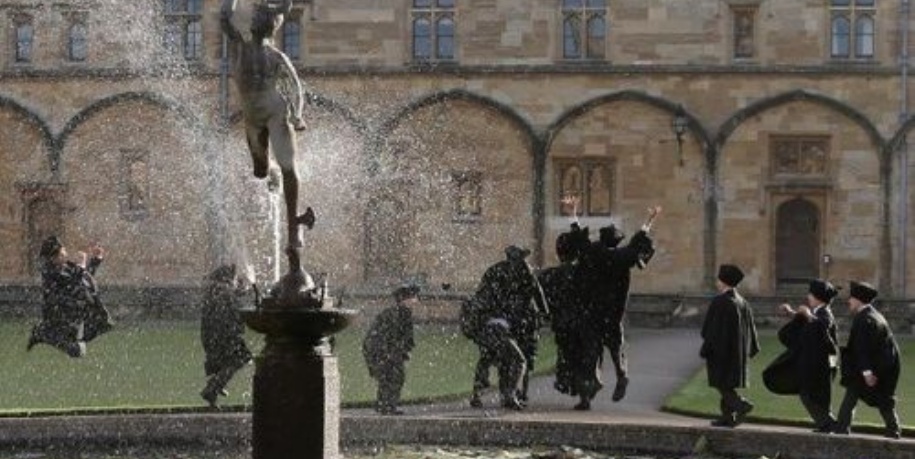 Christ Church Cathedral School (CCCS) is the first winner of a county cup which recognises contribution to community music. The Oxfordshire Community Hub Music Service award was given to the School in recognition of its Cathedral Choristers' Outreach work over the past decade.
The Oxfordshire Music Hub Cup, donated by Councillor Lorraine Lindsay-Gale, was presented to Stephen Darlington, Director of Music at Christ Church, at a formal ceremony on Saturday night, attended by county councillors, mayors and local politicians, along with a large audience. "I am thrilled that all the Choristers' hard work in visiting so many local primary schools over the past decade has been recognised," said Dr Darlington, who praised CCCS's Director of Music, Sophie Biddell, for her flair and commitment to the project over the past ten years.
The CCCS Outreach began as part of the government Sing Up campaign. When funding was withdrawn, CCCS undertook to keep the project going. More than 50 local schools have now been involved in the project, which aims to encourage singing in primary schools as well as provide training for music teachers.
Richard Murray, Headmaster of CCCS, thanked the Oxfordshire County Music Service for the award. "It is such a privilege for our boys to be able to travel round the county helping to introduce the joys of singing to so many boys and girls," he said. "It is one of the joys of my job to attend the termly concert in the Cathedral where a number of schools come together to share their new-found passion for music."
Musical talent at CCCS was also recognised at Saturday's ceremony when Bernardo Mercado, a Form 7 pupil and Radley Foundation Scholar, received an award for the Most Improved Junior Player of the Year.