HOUSE MUSIC COMPETITION FINAL 2023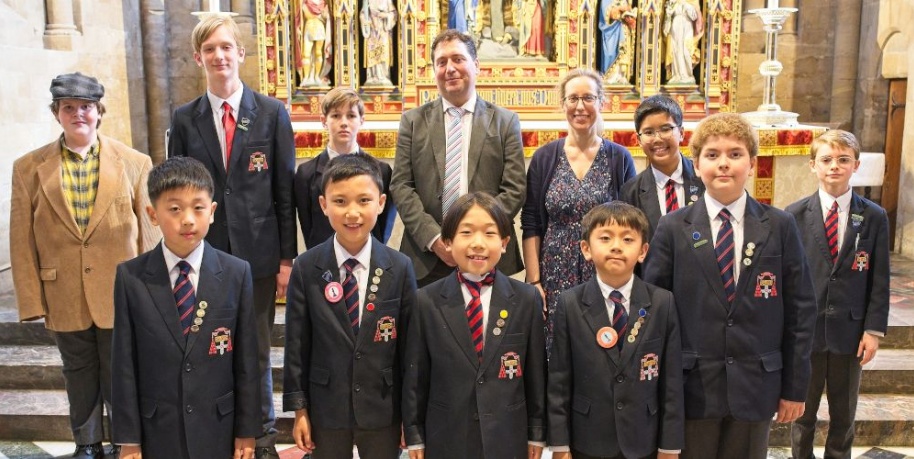 Very many congratulations to boys in the Prep School for a terrific House Music Competition on 19th May.
There were nearly 250 auditions on every instrument from the fife to tuba, harp to double bass, and I'm very grateful to our tireless peris for ensuring school Music was on top form for such an important occasion.
For the first time ever, boys chose House song conductors representing all three of our choirs: Matt for Wolsey (Pembroke Chorister), Tom for Sayers (Worcester Chorister) and Felix for Carroll (Cathedral Chorister). A torrential thunderstorm gave us a dramatic start to the Final, but even a roaring flood on St Aldate's couldn't dampen the performances of our 30 confident instrumental finalists. Only one point separated the first and second-placed Houses at the end of the afternoon, with Sayers pipping Carroll to the post to win by the narrowest of margins.
Adjudicator David McKee (Director of Music at Cheltenham College, and soon to take up the same role at Charterhouse) praised the characterful, joy-filled performances, and declared CCCS 'the place to go to find some of the best musicians in the country… if not the world'. What a wonderful thing to hear about our pupils. I am so grateful for everyone's hard work and support over half a term of preparations for House Music. Here's to House Music 2024!