MS BIDDELL VISISTS 'PLAYING TO INSPIRE' - ANTIGUA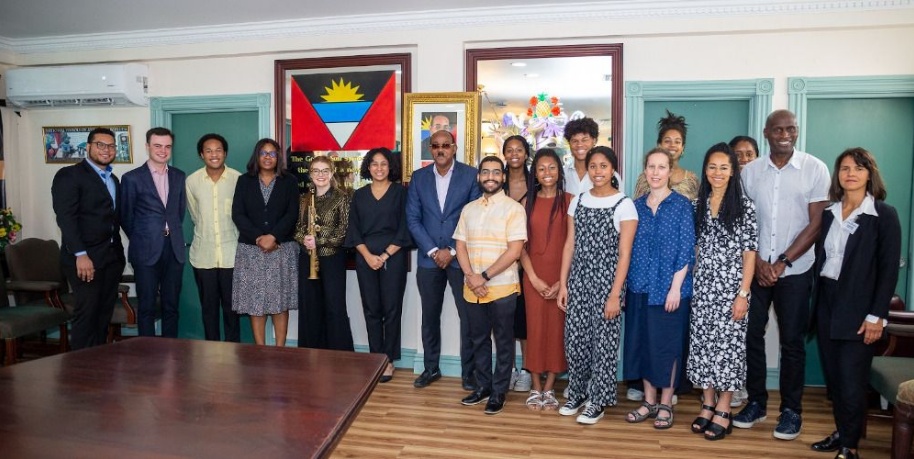 Ms Biddell, our Director of Music, wrote:
"Over Easter I travelled to Antigua to work with 'Playing to Inspire', an extraordinary musical project led by the Kanneh-Mason family (7 virtuoso siblings who play keyboard and string instruments, aged 13 to 25).
I coached chamber groups, conducted the Junior Symphony Orchestra, rehearsed the Youth Choir, played in the Youth Symphony Orchestra and accompanied soloists. We performed twice for the Prime Minister and twice for the Governor General, in large venues and at fundraising recitals. In some ways, it was very much like being at CCCS, although most of the rehearsals were at a sweltering Cricket stadium quite unlike Brewer Street! The young musicians are brimming with talent, and the local tutors do excellent work, even though some are still only in their early 20s.
Prime Minister Gaston Browne spoke movingly of how access to high quality music has a profound effect on young people. It was impossible to escape comparisons with the UK's hesitant approach to arts funding, and to wish for a similar approach back at home. He also described music as an exportable product, and aims to make Antigua the chief hub for musical excellence in the Caribbean. This is already becoming reality, as this Easter the ABRSM sponsored three music students from the Dominican Republic (population 10 million) to attend Playing to Inspire in Antigua (population 90,000!).
This is my second visit to work with orchestras on the island, and in 2018 CCCS hosted a return visit by the National Youth Choir of Antigua. Some parents may also remember a 2017 fund-raising concert in the presence of Antigua's High Commissioner H.E. Karen-Mae Hill OBE, after a hurricane hit Barbuda. I hope that CCCS can sustain this unique connection, and that we can find more ways to support the tremendous musicians of Playing to Inspire."