HOLY WEEK FOR OUR CATHEDRAL CHORISTERS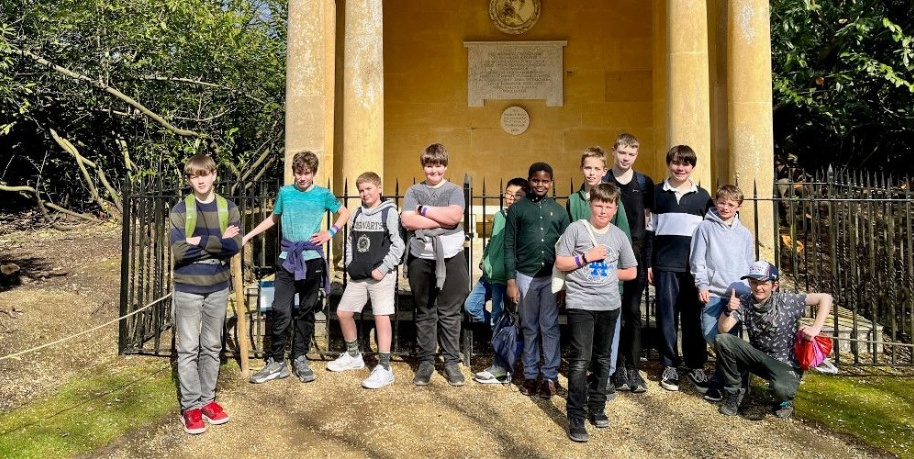 During Holy Week, our Cathedral Choristers returned for their usual commitment of Easter Services.
At the start of the week (Palm Sunday) the boys are always eager to see the Donkey process through Tom Quad. The donkey's etiquette is always a matter of great interest to the boys and I am pleased to report that there were no embarrassments - from either choristers or donkey!
For the first time, the boys were joined by the girls of Frideswide Choir performing Bach's St John Passion. This was a truly spectacular occasion and the boys were eager to get stuck in after having not performed the work during Covid. The choirs did a magnificent job and it was wonderful to see a packed-out Cathedral. Many in the congregation were Old Boys of CCCS (and their families) and how inspiring it was for our boys to see their predecessors doing so well and showing such support to the current generation.
The boys were in fine voice throughout the week, rounding out Easter Sunday Eucharist with Vierne's Messe Solenelle, a remarkable work scored for choir and two organs. Vierne originally intended to score the Mass for Orchestra and Choir but was convinced to accompany the work with Organs for practical reasons by his teacher, Widor. How fitting it was therefore that the choir were played out by Professor Grahl playing Widor's famous Toccata.