PRE-PREP CONCERT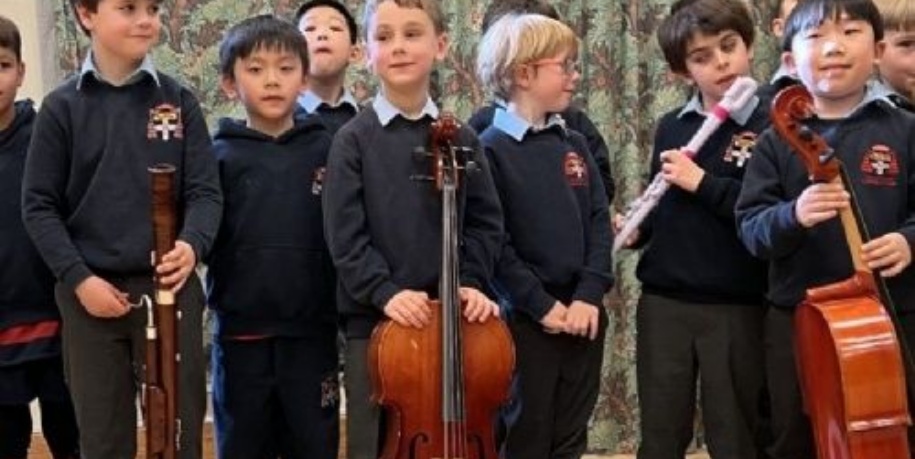 Congratulations to the boys of Pre-Prep, who gave a phenomenal concert in front of their families in the Walton Hall this Tuesday.
The concert began with instrumental solos by boys in Form 2, and we cannot remember a more impressive spread of instruments in this year group: lots of terrific pianists, but we also heard cellos, recorders, flute, guitar, bassoon and even a double bass!
We moved onto the choral section, where Madame Williams had coached Form 2 to perform 'Sur le Pont d'Avignon' in French, complete with actions. To round off the concert, the whole of Pre-Prep showed off their singing skills in a sea shanty with singing in two parts, and a bright rendition of 'I Like the Flowers' complete with round.
We are very grateful to the boys' instrumental teachers for helping them to prepare for this concert, to Madame Williams and to parents for providing such a large, enthusiastic audience. It was also lovely to have Hamish and Merlin with us, Form 8 boys with tremendous skill who helped direct the singers as they performed in groups. There is a huge amount of musical talent in Pre-Prep, and we are so excited to see what these boys will achieve, as they grow older. Bravo!
Mr Murray asked the audience to meet again in the Walton Hall in six years time when our Form 2s will be Form 8s and our Form 1 boys, Form 7s - judging by what we heard on Tuesday, it is going to be some concert!