CATHEDRAL CHORISTERS AT BADMINTON HOUSE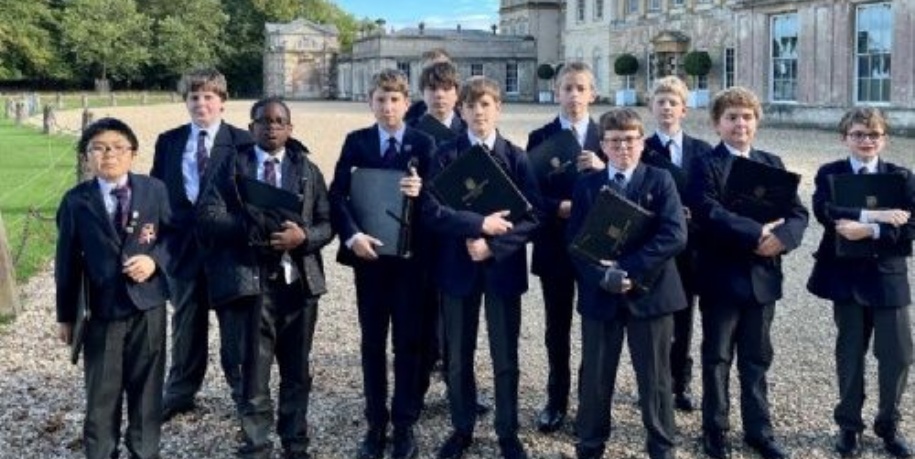 Last Saturday, our Cathedral Choristers travelled to Badminton House in Gloucestershire to perform a concert including works by Handel, Faure, Parry and Walton.
The concert was extremely well received with the choir receiving rapturous applause and a standing ovation. Congratulations to the boy's, in particular William Smyth, who sang the solo in Set me as a seal upon thine heart (Walton).