BRUERN ABBEY 2022 TOURNAMENT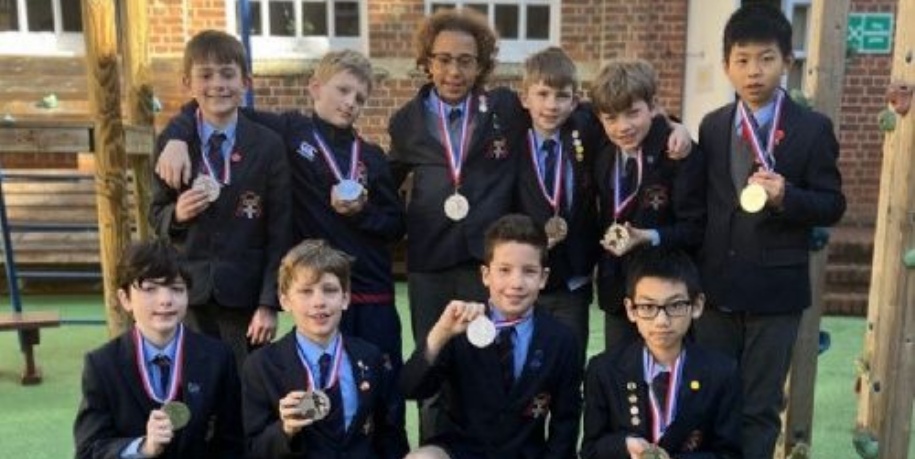 On Wednesday, our U10 & U11 teams travelled to an incredibly wet Bruern Abbey for their annual football tournament.
Both teams were placed in leagues of six schools with the opportunity to play against each of the other schools.
In very difficult conditions, on increasingly wet and muddy pitches, we knew we would need to be disciplined and play in the style that is becoming more and more natural to us every week. Playing out from the back, we exploited the less muddy and less congested wide areas, then played forward quickly, collecting the ball on our back foot to beat defenders with minimal touches.
Our U11s battled hard all afternoon, winning three of their five matches, drawing one, and losing only one. We finished 2nd overall. Standout performances from Ed H and Max P, who both worked tirelessly. Some great goals from James M capped off an afternoon of very good team performances.
Our U10 team played some fantastic football, coming together as a team very well and winning their first four games. The one game they lost was to the eventual tournament winners. The boys received many positive comments from other schools about their style of play and they all fought really hard throughout the afternoon.
All of our boys deserved their silver medals, and their efforts and performances made the rain bearable. Mr Dickinson and Mr Potts left Bruern Abbey very soggy - but also very proud.