YEAR 2 PIZZA CHEFS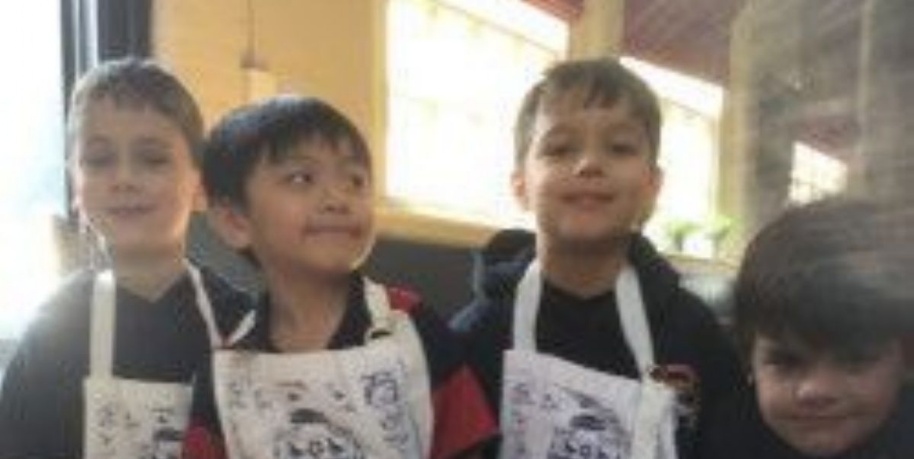 You may well ask why Form 2 had turned into Pizza Chefs during a French lesson on Tuesday?
Firming up on vocabulary is often so much easier when doing something practical and what easier way to recap on toppings than when making one's own pizza!
Est-ce que je peux avoir le fromage? Le poivron rouge? Le pepperoni? We were very impressed. The dough was expertly kneaded, the French was flowing and 'la sauce tomate' and toppings carefully spread all over the pizza bases. CCCS Dining Hall had turned into a, French, pizzeria. Later the boys took their pizzas home. Apparently, the pizzas not only looked good - but tasted delicious too. Bravo, Form 2!