CHORISTERS SING FOR UKRAINE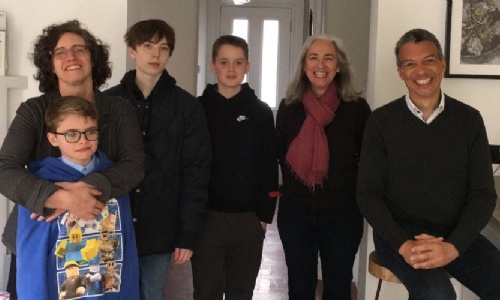 On Sunday 3rd April, five of our CCCS family, two Mums and three Cathedral Choristers, joined a group of professional and amateur musicians in a concert for Ukraine at St John the Evangelist in Oxford.
You can watch the performance here: https://www.youtube.com/watch?v=U1mvJCycelg
We sang 'A Prayer for Ukraine' and the 'Fauré Requiem', conducted by David Crown. The soloists were Roderick Williams and Harriet Burns.
At CCCS we are all acutely aware of the power of music and its ability to lift the spirits even in the darkest times. This concert will not silence the guns but it did provide some solace, and at the same time raised a handsome sum for crisis appeals on behalf of the Red Cross and Save the Children. Well done boys (and Mums)!