ECO & GARDENING CLUB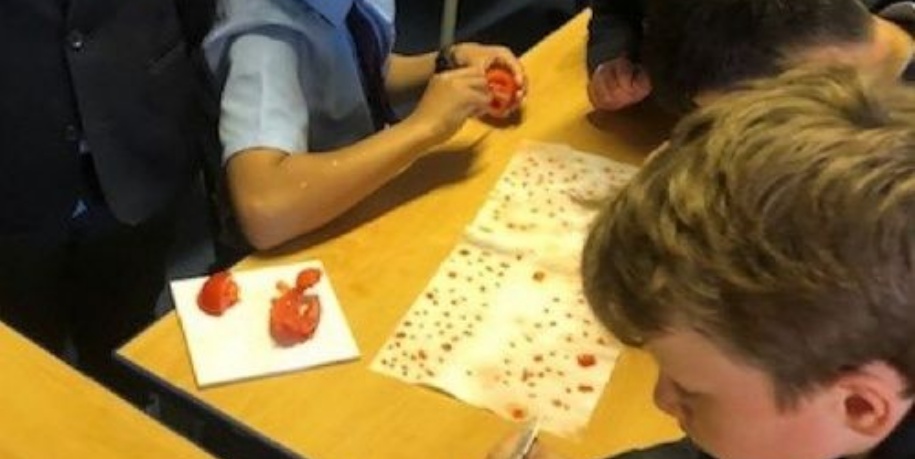 CCCS Eco and Gardening Club is now in full swing and we are very busy weeding, digging, planting and watering.
This week, one half of the Club's members carefully picked out cucumber and tomato seeds, then laid them out to dry on some kitchen towel in readiness for planting them in pots next week.
Meanwhile, the other group spent much time heroically tackling the bed of 'monster weeds' outside our D.T. Room. To the delight of the Club, the herb and flower seeds they planted in recycled egg boxes last week are growing at speed on the bright and sunny Form 3 classroom windowsill.