THE OXFORD BIG SCIENCE EVENT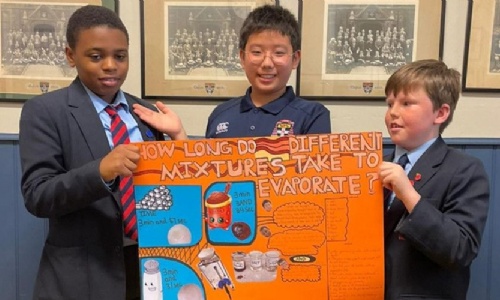 Earlier this year Forms 3 - 6 took part in the Science Oxford Big Science Event as part of British Science Week.
In groups of three or four, boys were tasked with coming up with their own question to investigate, then planning, carrying out and presenting their findings on a poster.
After a school-wide voting process Will, Jason and Ethan from Form 6 were declared the overall CCCS winners and their poster was submitted into the next round of the competition. This week they had the chance to present their winning poster to the judges (via Zoom).
I was so impressed with the way the boys answered the judges' questions clearly and presented their work with such enthusiasm.
We now await news on whether we have progressed to the grand final of the competition, which will take place at the Science Oxford Centre, in Headington.
Good luck boys!