EVIL PEA ON THE LOOSE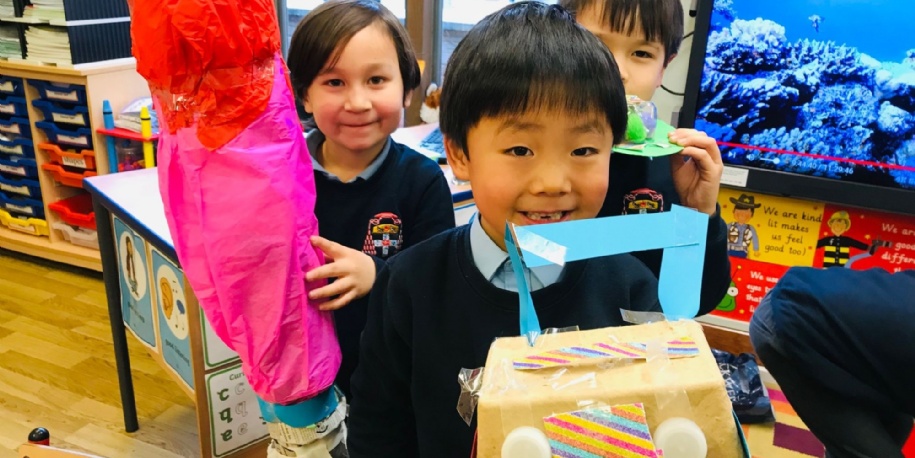 In Form 1, we have been practising our creative writing by learning about adjectives and time connectives.
Over the past fortnight, the boys have been drawing on their combined superhero strength and guile to solve a mystery…
The notorious Evil Pea has been on the loose, causing havoc in our classroom, and striking fear into the hearts of peace-loving fruits and veggies.
First, he captured our Supertatoes and locked them up. It was only the boys' Maths genius that allowed us to crack the code to the lock and release them. Next, Evil Pea raided the kitchen and took carrots, pears, tomatoes, and satsumas hostage, leaving notes mocking our inability to catch him. Then, Form 1 created 'Wanted' posters using our superhero adjectives, and we enlisted the help of the rest of the school to catch the pesky perpetrator. At last, Evil Pea's reign of terror came to a sticky end when he was trapped in a strawberry jelly, trying to kidnap yet more innocent veggies from the kitchen. Finally, he is back where he belongs, in the freezer!