CATHEDRAL CHORISTERS VISIT SWEDEN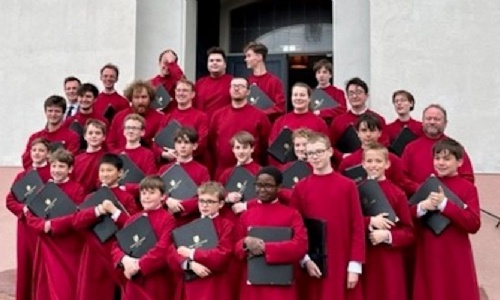 Just before half term, our Cathedral Choir travelled to Sweden for a Concert Tour.
Our first stop was in Stockholm where the boys sang an afternoon concert at the Cathedral. Whist in Stockholm the boys enjoyed very much staying on a boat hotel, moored on a lake at the edge of the historic 'old town'.
Following the concert in the Cathedral, the nextday saw a trip to the Museum of Modern Art and an evening boat trip where the boys performed again.
Upsalla is a beautiful University Town which boasts the largest Cathedral in Sweden. There is an interesting quirk of firing a cannon every time a Doctor graduates from the university. Our tour of the university coincided with the graduation of several dozen Doctoral Students which made for a very spectacular (if noisy) event. The boys sang both an evening concert and High Mass before departing for our final destination, Rattvik.
Rattvik is a beautiful, sleepy place with one of the longest peers in Europe jutting far out into the lake, they have an amazing American Diner in the centre of the town which was a particular favourite of the boys. The Cathedral Choir sang two concerts to an eager and enthusiastic gathering of over three hundred festival goers.
Our boys were such wonderful ambassadors for the choir and the school and were greeted with standing ovations after every concert.