CCCS LITTLE DENGINEERS!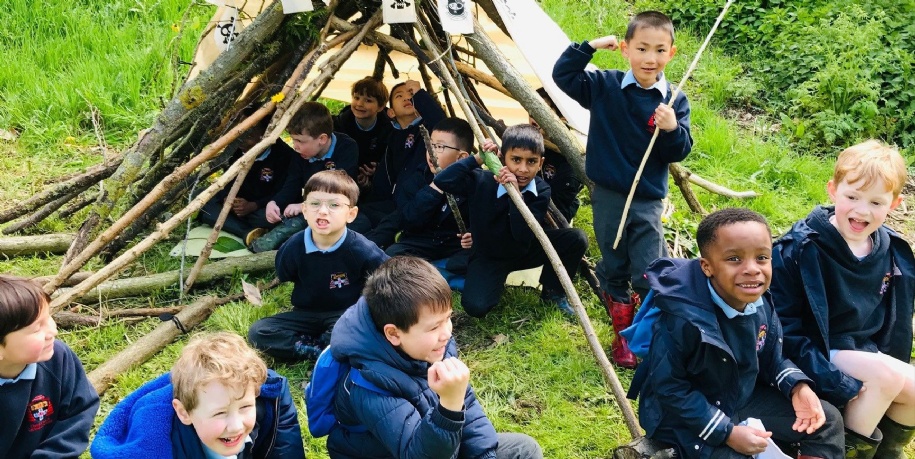 Reception and Year 1 made the most of the Spring sunshine at our Woodland School today.
The wood has changed so much in the space of a month, and the children spotted lots of signs that Spring has truly sprung, including green leaves, bird nests, insects, and an array of flowers such as daffodils, dandelions, daisies, and bluebells.
Given the fact that we will be spending more and more time learning outside in the coming months, the children decided that we should make some fabulous dens to play in. Everyone went busily to work, collecting sticks, logs and foliage for camouflage. The children demonstrated great teamwork, and threw themselves enthusiastically into designing and constructing their dens using natural materials from the wood, as well as rope, mallets, and canvas to provide covering.
The children were rightfully proud of their dens and we can't wait to get back out there to add more creative flourishes to them in the coming weeks. Well done Christ Church Dengineers!